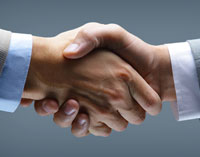 Since 1971, The Florida No-Fault Insurance Law requires motor vehicle owners to purchase Personal Injury Protection (PIP) of $10,000. PIP coverage pays for the medical expenses incurred by a patient for injuries sustained in an automobile accident.
Florida No-Fault Law provides coverage if:
You own a vehicle.
Passenger in a vehicle.
Reside with a resident relative who owns a vehicle.
Pedestrian involved in an accident.
Our PIP Firm does the following:
Recovery of lost PIP receivable accounts over the past 5 years.
Educate, train and assist your billing staff.
Audit and streamline your billing process to ensure your procedures are up to date and review of forms utilized by your office.
Our firm prepares, completes and reviews demand letters sent to insurance companies on your behalf.
Legal review of your entire registration process and insure your intake forms capture all necessary information.
Compliant with all local, state and federal laws including HIPPA.
Continuing Statutory Compliance
Information we need to assist you:
Assignment of Benefits (AOB)
Explanation of Benefits (EOB) and Billing Ledger
Auto Insurance Information
CONTINGENCY FEE FOR SERVICE:
The Audit is free and based on a Contingency Fee arrangement. There is very little time required by our Client and the financial rewards are great.