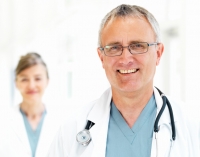 Our Revenue Integrity Audit program:
"Underpayment Identification and Recoupment"
Integrity Audit program is not a "collection agency".
We specialize in revenue integrity for healthcare providers.
We identify underpayments by providing a retrospective audit of Medicaid, Medicare, and managed care claims.
We find underpayment dollars from:
Ambiguities in contract terms
Contract terms requiring payors to adjudicate claims manually
Claims examiner errors
Incorrectly applied billing guidelines
Incorrect eligibility denials of claims
We maintain the claims data files for future data mining.
Some Company Audit Advantages:
Proprietary Technology.
Proprietary probability analysis.
100% of the claims are audited.
Identification of underpayments missed by other vendors.
Auditors possess a minimum of 10 years audit experience.
Our Company maintains excellent payor relationships.
Our only focus is Revenue Cycle Management for Healthcare Providers.
IT Staff includes programmers, SAS analysts and management teams who are all experienced in the healthcare industry. We completed the support team with experts in provider commercial contracting for healthcare payors.
Our experience with commercial healthcare payors and CMS allows us to maximize results for our clients.
CONTINGENCY FEE FOR SERVICE:
The Audit is free and based on a Contingency Fee arrangement. There is very little time required by our Client and the financial rewards are great.